Kemi Afolabi is a Nigerian actress who knows how to stir up reactions from her fans whenever she shares new videos of herself on social media.
Kemi Afolabi took to her official instagram page to show netizens moment she was praying in Mecca.
The talented actress who is widely popular for her beauty and trend-setting fashion sense, captioned the video saying; "Ameen love you all. Hasibiy Allahu Wa'nimal Wakeel".
Kemi Afolabi tied a black headscarf which looks good on her cloak and she stood in front of the holy Kaaba.
The beautiful actress placed her hand on the Kaaba and she prayed for all the people that supported her.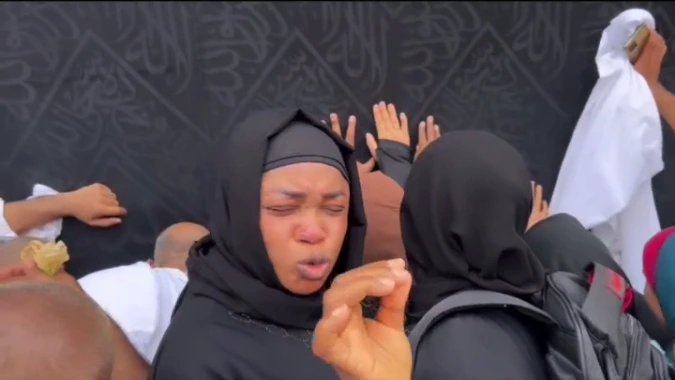 Click on the link below to watch the video.