Adebayo Salami is popularly known as Oga Bello is a veteran Nollywood actor, he is a proud father of 18 children, 9 males and 9 females.
According to Wikipedia, Oga Bello hails from Ilorin town, the Kwara State capital and was born on the 9th of May,1953 in Lagos State.
The 18 children are from 2 women, even though he does not support polygamy, because he says that it's not easy to run.
He met his first wife, Alhaja Ejide while they were in secondary school
This couple has been together for over 40 years. Adebayo Salami.
He met his 2nd wife, through his younger sister.
Five of this actor's children followed in his footsteps, by diving into the movie industry.
The most known of them are Femi Adebayo, Kemi Adebayo, and Tope Adebayo.
Both of his wives have 9 children each.
Even though this veteran actor says that a polygamous home is not easy to run, he has successfully trained all his 18 children, up to the university level, and they are all doing quite well for themselves.
The 18 Children of Adebayo Salami
These are the male children of Adebayo Salami.
1. Wale Adebayo
Wale Adebayo is the first son and child of the Oga Bello. He was an American base before relocating to Nigeria years ago to have gill control over his companies.
He is the CEO of Flexyklin, a Cleaning firm with its headquarters located in Abuja and several branches in Lagos, Ilorin and Ibadan. Wale is happily married and his marriage is blessed with a son.
2. Femi Adebayo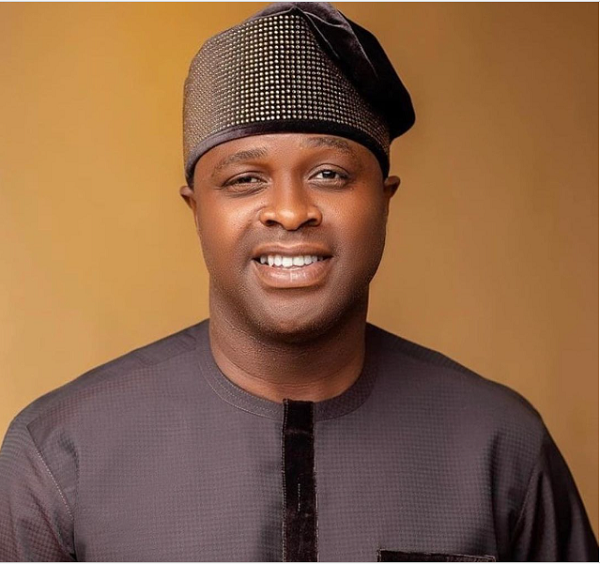 Femi Adebayo is the second born of the family. He is a veteran Nollywood actor and producer. He is a law graduate who decided to choose acting over practising law.
Femi is happily married and his marriage is blessed with a daughter and male twins.
3. Sadiq Adebayo
Sodiq Adebayo is the third son of Nollywpps actor, Femi Adebayo. He is a location manager and founder of Blackman Entertainment.
He is happily married as well and blessed with a kid. He is a graduate of Geology and Mineral Science from the University of Ilorin.
4, Tope Adebayo
Tope Adebayo is the fourth son of Oga Bello. In 2016, Tope graduated from the University of Ilorin as a Computer Engineer.
He did his compulsory one year National Youths Service Corps (NYSC) in Akwa Ibom State. He is today progressing in the acting industry day by day.
5. Ridwan Adebayo
Ridwan Adebayo is the fifth son of Adebayo Salami. He is a video editor who does the editing of top videos in the industry.
Ridwan handles almost all the post-production of movies acted and produced by his family.
6. Layiwola Adebayo
Layiwola Adebade is the sixth son of Adebayo Salami popularly known as Oga Bello. He is the CEO of "Trends Spotter", a boutique located in Lagos.
He graduated in 2011 from Lagos State University(LASU) from the Department of History and International Studies.
Layiwola was the SUG President of the Lagos State University (LASU) in 2011 set.
7. Ahmed Adebayo
Ahmed Adebayo is the 7th son of Oga Bello. He is based in Ijebu-Ode where he works with a Private School as a coordinator.
8. Akeem Adebayo
Akeem Adebayo is the eighth son of Oga Bello. Akeem is an Ilorin base where he does clothes designing for a living.
9. Kunle Adebayo
Kunle Adebayo is the last male child among the sons of Adebayo Salami. Kunde is presently studying History and International Studies at the University Ilorin, Kwara State Capital.
These are the 9 daughters of the veteran actor
Adebayo Salami Daughters
Adebayo Salami popularly known as Oga Bello has 9 beautiful daughters. There is little information about them, however, we will show you the pictures and names of every one of them.
1. Tobi Adebayo 
2. Titi Adebayo
3. Adebayo Olushola Kikelomo
4. Olamide Adebayo Amina
5. Bukola Suliat Ibrahim
6. Ifeoluwa Arike
7. Medinat Olajogun Adebayo
8. Olaide Adebayo
9. Omolara Agboola