Olubummy Ogunmade is a commedienne and actress. She is a very talented lady. She is a dwarf who is very proud of herself and acts alongside other top comedians such as Broda Shaggi, Lawyer Kunle and more, she is usually featured in their skits and her presence makes the comedy video more entertaining.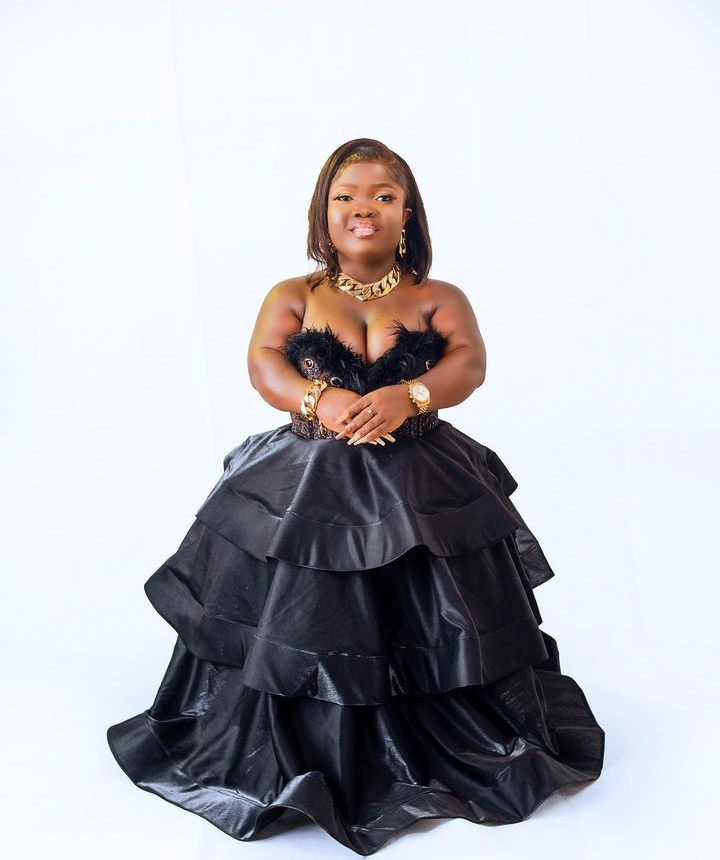 She is a very energetic person who also desires dance and music. She is sociable and is loved for her funny nature. She derives joy from entertaining people. Olubummy is also a graduate and through with school.
These are lovely photos of Olubummy;
Olubummy is an adorable dwarf. She is making waves in the entertainment industry. Her talent, creativity and skillfulness in characterising her part in the script attracts attention to herself. She is a lovely lady who is beautiful physically and brilliant intellectually. We hope she continues to succeed in her career as a commedienne, actor, singer and dancer.