The talented Nigerian Yoruba actress Funmi Awelewa has taken to her social media platform, to lament bitterly as her mother lost her eyes. This amazing actress revealed how she left all her businesses including her career just to focus on her mother's health.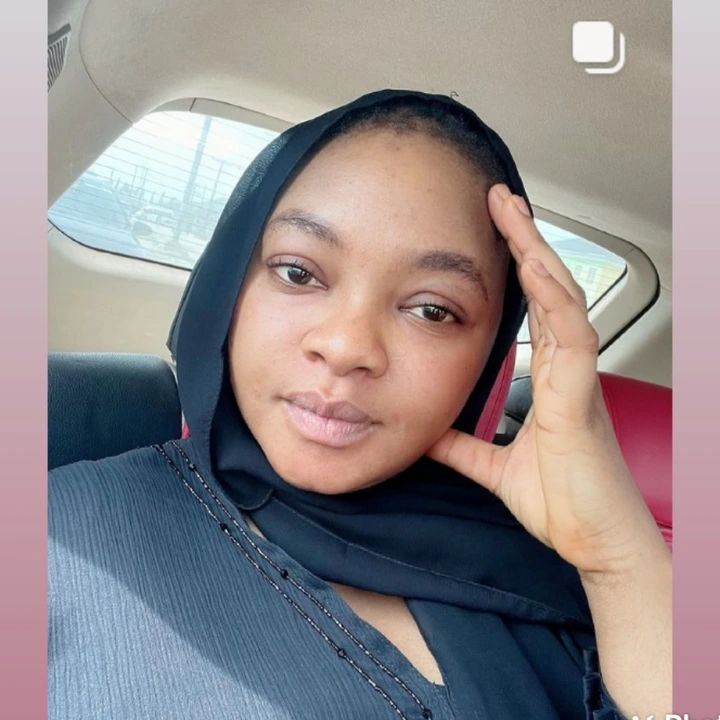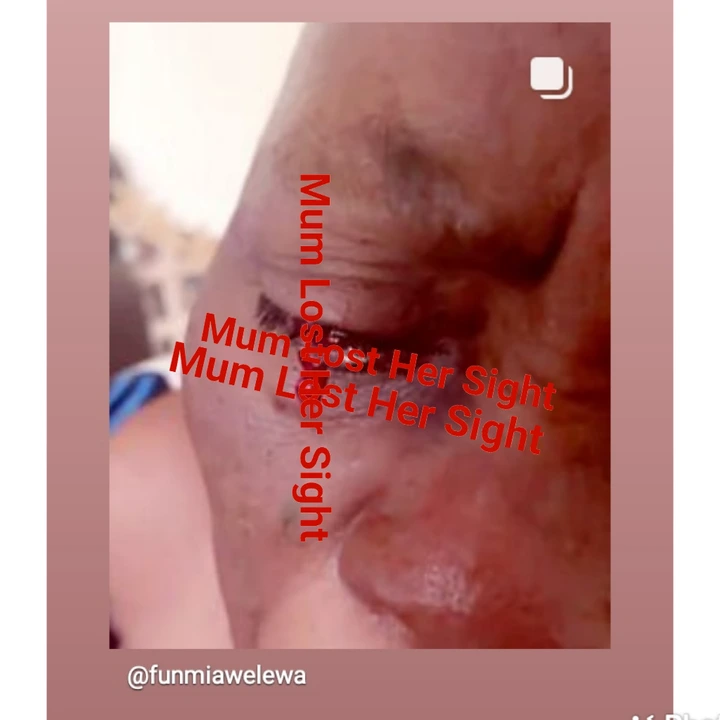 Narrating what she passed through, actress Funmi Awelewa wrote; The last few months was tough for me but I am grateful God gave my mother another chance. At some point, I lost my mind and I couldn't find a better word to describe how I felt. Seeing ones mother going through so much pain can be frustrating. My mother lost her sight long time ago, seeing her in so much pain made me sad and affected everything that surrounds me. It affected my movie career, I stopped going to location since July last year because I concentrated in taking care of her. It also affected my business because I keep going from one hospital to another. I also turned down many party invites, some of my colleagues think that I am proud or I don't want to mingle, not knowing that I have what I am battling with, which is my mother's health.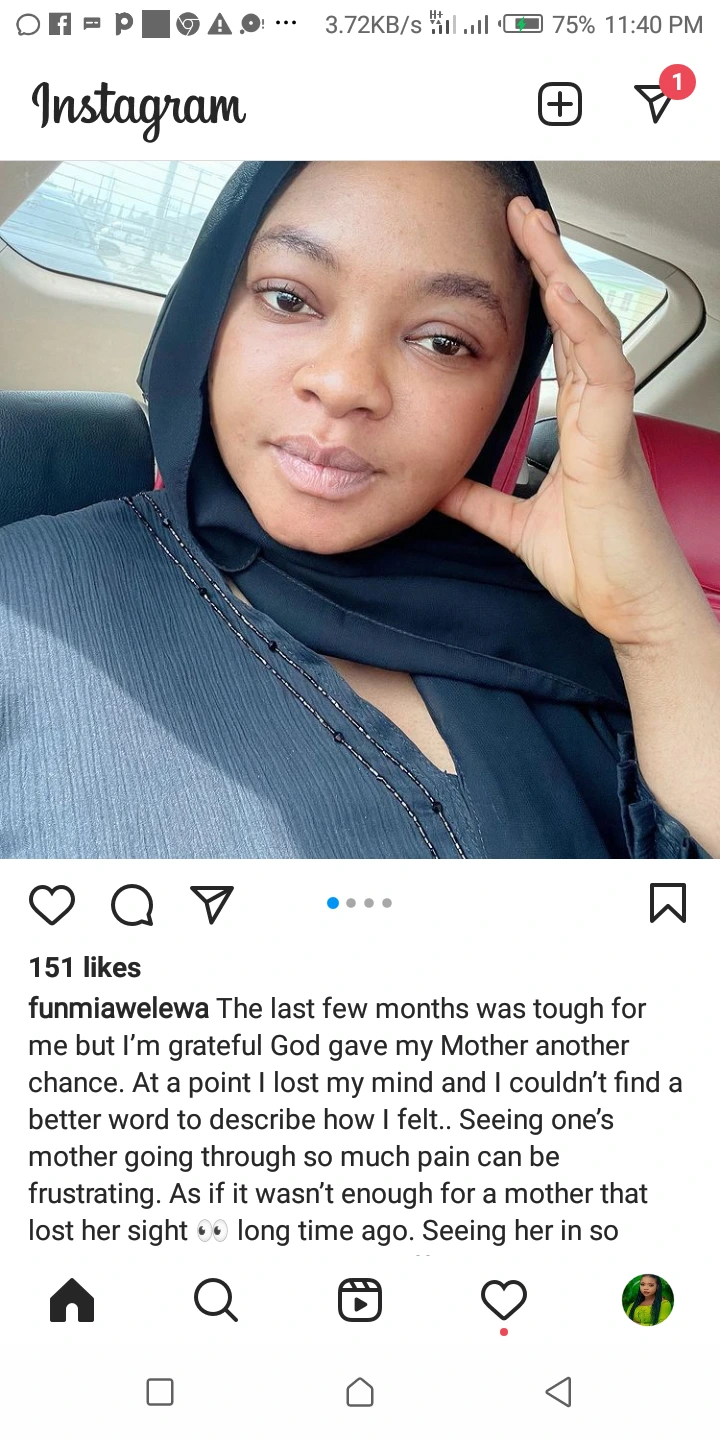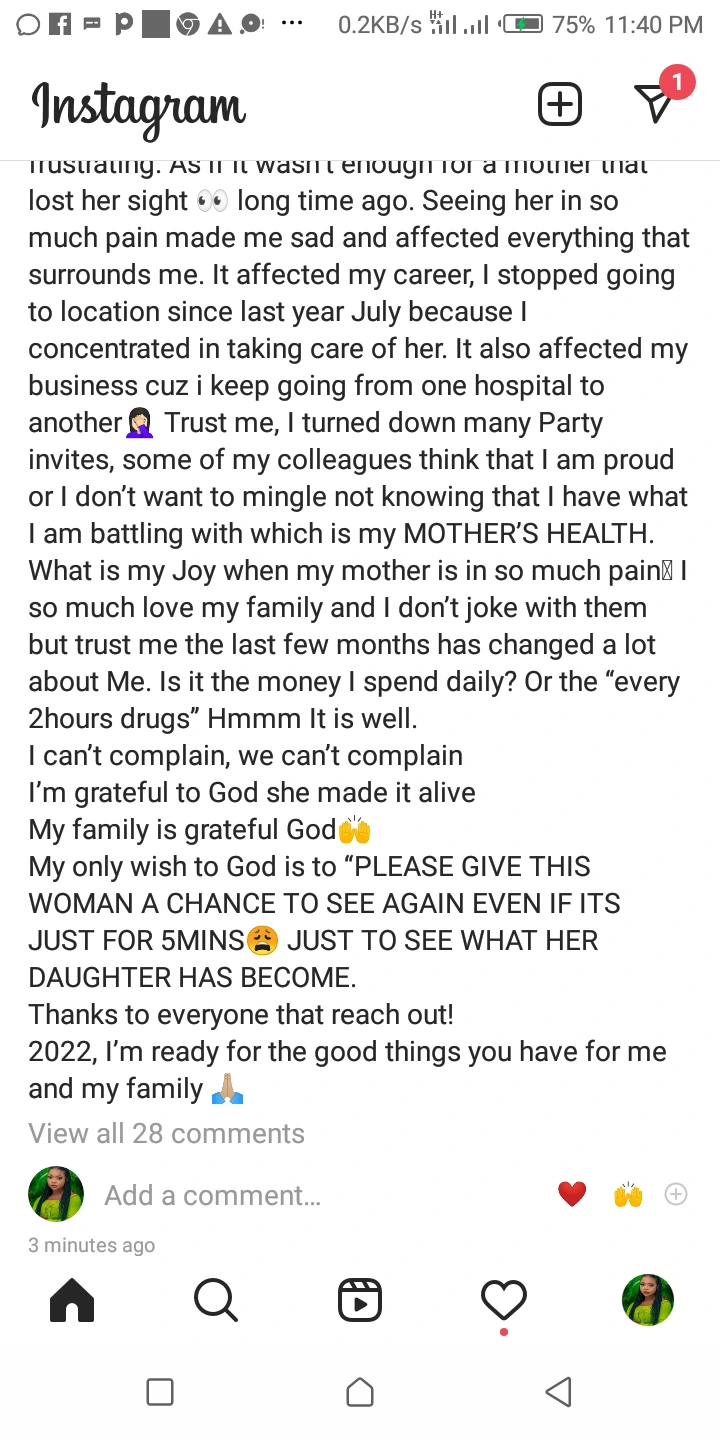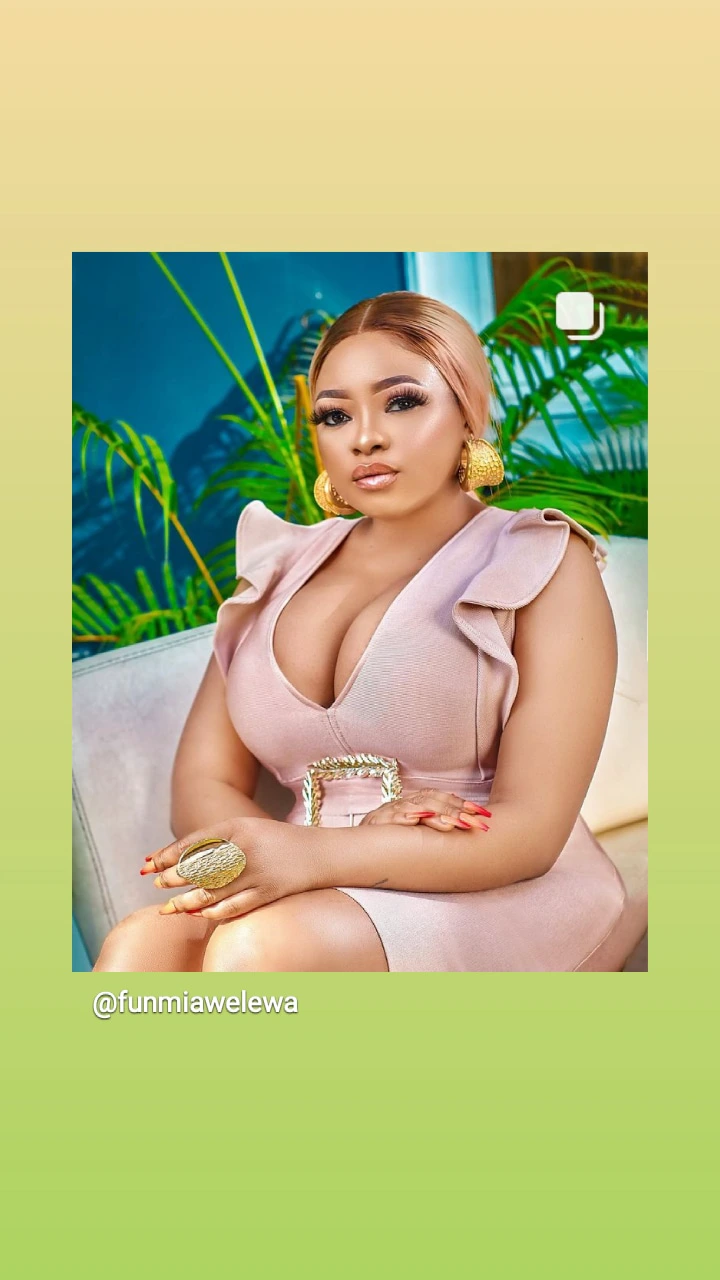 What is my joy when my mother is in so much pain, I love my family so much and I don't joke with them . I am grateful to God she made it alive, my wish is for God to give my mother a chance to see again, even if it 5 minutes she said. Funmi Awelewa is a talented Nigerian actress who has made a name for herself in the entertainment in industry. She has won numerous awards and nominations to her name. Funmi Awelewa is popularly known as Morili, and Morili is the name most people call her. She has acted in several blockbuster Yoruba movies.