It is not uncommon for Nollywood celebrities to tie the knot with each other, as they share common experiences and a deep understanding of the demands of fame within the industry. This union can attract significant media coverage and enhance their public image. Nonetheless, it may also give rise to worries about potential conflicts and its effect on their private lives. Below are some examples of Nollywood luminaries who fell in love on set and decided to get married:
Florence and Iyke Okechukwu
While collaborating on the highly acclaimed African soap opera, Tinsel, Florence and Iyke Okechukwu, notable personalities in the Nigerian film industry, discovered a strong affinity for each other. Their roles on the show as Ene and Chuks, respectively, endeared them to audiences. Iyke Okechukwu's portrayal of Chuks Obi earned him widespread acclaim and established him as a distinguished actor in Nigeria.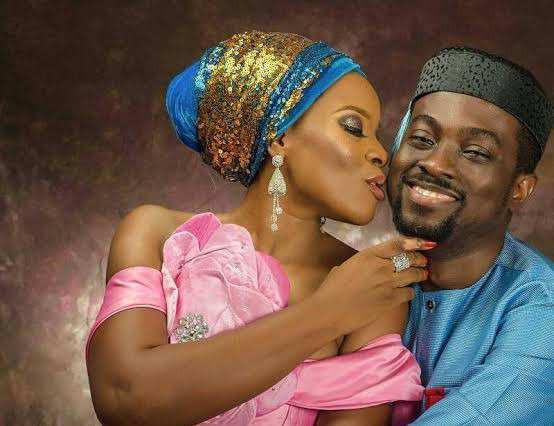 In 2002, he commenced his acting career with a children's program called "Fun Time" and later on in 2007, featured in "Wetin Dey", cementing his status as an accomplished performer. Having been married for eight years, Florence and Iyke Okechukwu are blessed with two children whom they cherish.
Mide Martins and Afeez Owo
Mide Martins, a celebrated Nollywood actress and the daughter of the late Funmi Martins, is happily wedded to Afeez Abiodun Owo, an actor in the same sphere. During a recent interview, Mide Funmi Martins shared that she was attracted to Afeez Abiodun, popularly known as Afeez Owo, her mother's former manager, due to his exceptional qualities.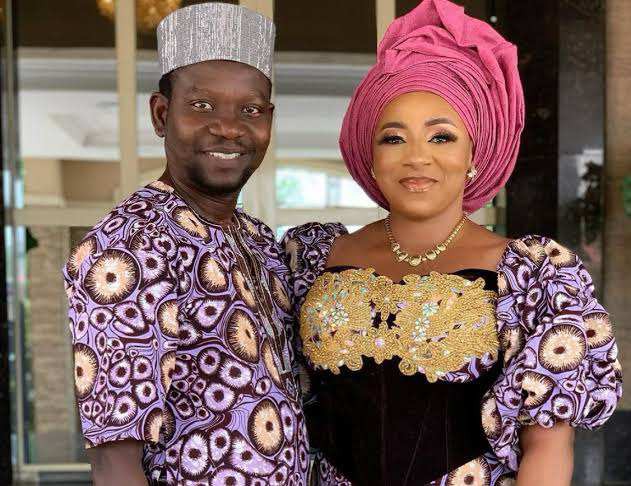 Mide Martins, a mother of two, declared that she chose to wed Afeez Owo based on his admirable attributes rather than his wealth or physical appearance, since he was not affluent or exceptionally good-looking at the time. In her own words, she conveyed, "He proved himself to be reliable, committed, caring, and possessing a gentle spirit. Moreover, his easy-going demeanor was a significant draw for me. Taking all these aspects into account, I made the decision to accept him into my life."
On September 8th, 2021, the couple marked their 17th wedding anniversary, and they have two lovely daughters, Omotola Abiodun and Anuoluwapo Abiodun, whom they are proud of. Although the couple experienced a brief separation, they reconnected and reconciled in April 2016.
Linda Ejiofor
Linda Ejiofor, a Nigerian actress and model, starred alongside her beloved partner, Ibrahim Suleiman, in the widely acclaimed MNet television drama, Tinsel. The duo tied the knot on November 11, 2018, in a splendid ceremony that many envied.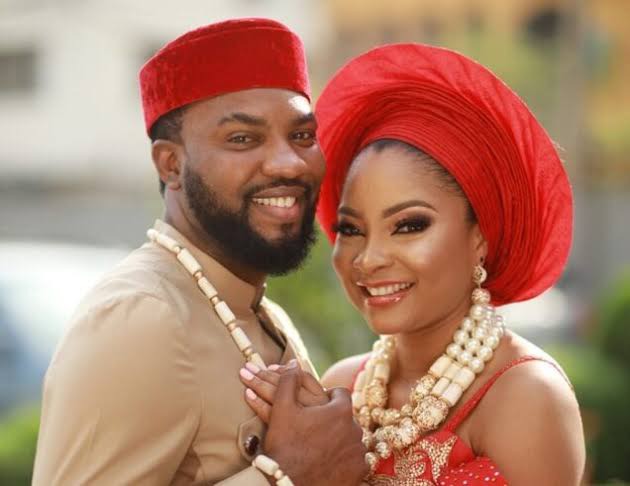 Their romantic bond developed on the set of Tinsel, where they acted as an affectionate couple. Prior to elevating their relationship to a romantic level, Linda Ejiofor disclosed to the media that she and Ibrahim had been friends for numerous years. She mentioned that they became closer while filming the TV program, which ultimately led to their romantic involvement.
Abiodun Ishola Thomas and Yewande
Abiodun Ishola Thomas is a versatile artist who serves as an actor, movie producer, brand ambassador, and director, while his wife, Yewande Adekoya Abiodun, is a creative content maker, filmmaker, and artist.
Yewande, who originates from Ososa-Ijebu, Ogun State, was born in Lagos State on January 20, 1984. The couple tied the knot in 2013, and since then, they have been blessed with two charming children.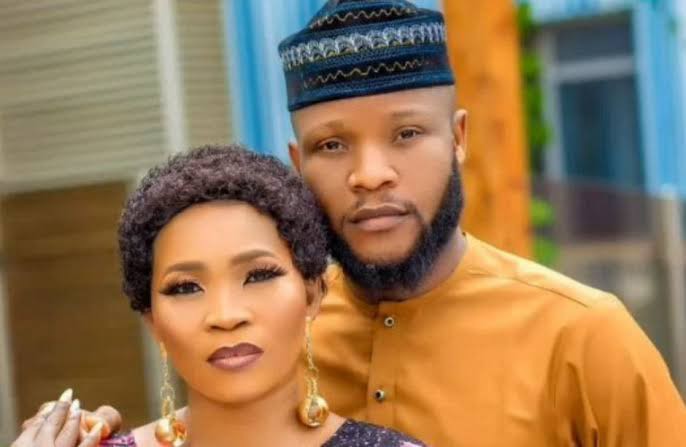 Yewande Adekoya and Abiodun Thomas are an endearing and charming pair renowned for their loving relationship and entertaining posts on their Instagram profiles. On February 14, 2021, they commemorated their 11th anniversary as a couple and their 8th wedding anniversary.
Yewande can proudly affirm that she married her closest confidant and partner, the talented actor Abiodun Thomas. Together, they have lovingly nurtured their family for eight blissful years and continue to thrive as a couple.