In Nigeria, it is common to see men and women who are over 50 years old, but unless you look very hard, it is very uncommon to find someone who has lived up to or over the age of 90.
Even though it may be hard to imagine, renowned Nigerians who were genuinely born between the years of 1919 and 1930 are still alive and well today. Prior to going to finally unwind, these brave men and women had amazing achievement and accomplished a lot.
So, today I have decided to compile a list of these great Nigerian men who are living above 90 and still looks strong and alright. Let's check them out below.
This veteran Yoruba actor Charles Olumo popularly known as Agbako, turned 96 this 2021 precisely on the 19th of February. He was celebrated by another famous actress called Funke Daramola.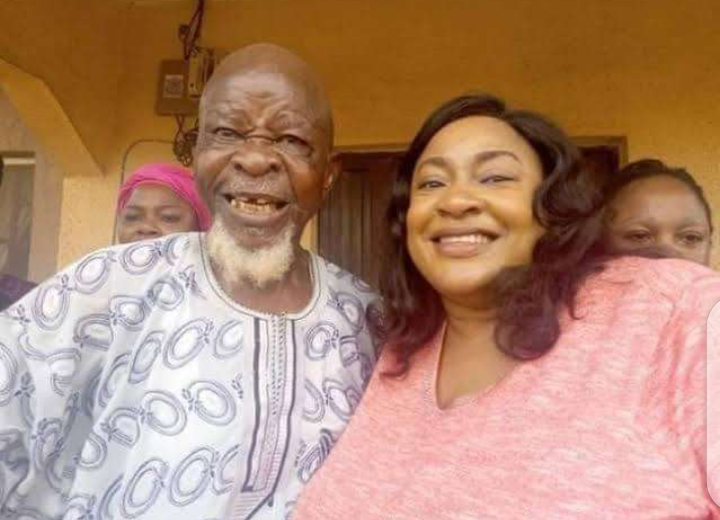 This is actually a thing of joy because at an old age of 96, the legend still looks strong and smiles bright.
Born on the 16th of April 1930 is the great Blessing Akporode Clark. He is known as Nigeria's permanent delegate to the UN in New York, and at age 91 still looks strong and healthy.
Last on the list today is Chief Akintola Williams who was birthed on the 9th of August, 1919. He is Nigeria's legendary accountant who emerged as the first chartered accountant in Africa. He came into this world a year after the World War I ended and he is currently 101 years old.
Well, you have see a list of these legends as I have listed above and even though they are no longer making waves or not as popular as they used to be, it's is still a thing of joy to have them living with us today.
Recall the saying that "what an old man would see while sitting, a young man cannot see?". These legends listed above are a complete definition of this saying.